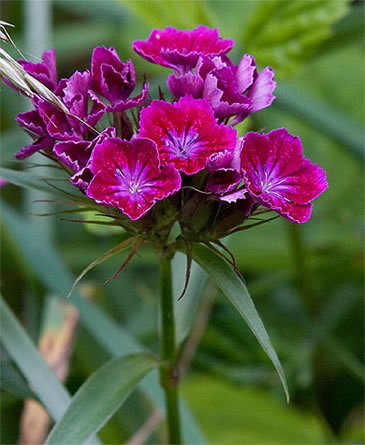 Flowering - June - August.
Habitat - Cultivated and rarely escaped.
Origin - Native to Eurasia.
Other info. - The plant has many varieties, mostly differentiated by flower color, but also size.
The typical flower color is whitish with some red spotting. Double flowered plants are common. This species is also crossed with other species for horticultural hybrids. The plant grows readily from seed.